About the Network
A new season is upon us in the Body of Christ. Miracles, signs, and wonders are increasing in frequency and magnitude. Faith is soaring, doubt and unbelief are waning, and God is being seen, heard, and experienced in incredible ways. He is blowing on His people, stirring them to step out into new things.

The Freedom Center Network is one of the many "new things" that God is using to display His incredible love and power. Our network of like-minded centers are working together to bring liberty and relief to God's people, so that they may fully embrace their calling, release their gifting, and just plain enjoy life.

With that purpose in mind, the Freedom Center Network has set out to birth Freedom Centers utilizing The 4 Rivers Blessing model for deliverance as its blueprint. To make that work, we have made a strong commitment to provide thorough training and support for all of our partnering centers.
Standards of Ministry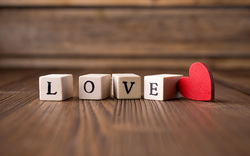 Love…

We believe that all true ministry is fueled by love. Our Freedom Centers are a reflection of that in word, deed and in spirit. Kindness, mercy and acceptance are at the heart of all that we do.

Life…

Our Centers have a God-given purpose of releasing life and preserving life. We esteem each person equally, regarding their life as valuable and unique.


Confidentiality…

It is a privilege to lead others to the throne of grace. Along with that privilege, there comes a responsibility to protect the privacy of those we have been called to lead. Our Freedom Centers are safe havens for God's people to open their hearts in order to experience deliverance and healing.

Integrity…

We are ambassadors of the Kingdom of God. Our Centers set the pace in the areas of honesty, uprightness and character. This is Christ-likeness in action.

Pursuit of Excellence…

We believe in giving our best in every endeavor. Our Freedom Centers are always looking and praying for ways to improve what we do, and how we do it.

Teamwork…

We are called a "network" because we share information and give support to one another. But more than that, we are brothers and sisters in the Lord, united together under the banner of Jesus Christ.


---
Freedom Center Network Inc. 16670 E. Bagley Road, Middleburg Heights, OH 44130 | p. 440-243-9001 | e. info@freedomcenternetwork.com