Training Overview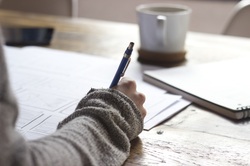 Jesus came that we might have life to the fullest. (John 10:10) But so many Christians, are bound by the thief that only comes to kill, steal and destroy. How can you safely give or receive help to find the freedom Christ died for us to have?
Join us for an in-depth and comprehensive training on how to spot, stop and break free from the tactics of the enemy. This training will also show you how to gently guide someone through the freedom process safely and effectively. Led by the Holy Spirit you will learn the how-to's of freedom ministry, including:
How the enemy works
How to break strongholds
How to close open doors
How to spot and deal with embedded lies, fractured souls, and false identity spirits
How to minister to children
Deliverance Do's and Don'ts
The Heart of a Warrior
Cleansing Your Home and Land
Problems and Solutions in Ministry
Trends and Their Impact on Deliverance
---
Who is this training for?
We highly recommend this training for every Christian even if you don't feel deliverance ministry is for you, or if you never bind up and cast out a spirit. This training can empower you as an intercessor for your church, family, or personal life. It will also clarify for you that the power of Jesus in you is much greater than any power or authority that satan has.

It is also a great opportunity for pastors, leaders, counselors and inner healing ministers to be better equipped to help God's people to live in freedom! If you want to understand how the spiritual world operates, are ready to birth a deliverance center in your church or organization, or want to learn how team-style deliverance is done, then join us for this training!

*Due to the sensitivity of the material presented, we recommend 16 years and older to attend.

Taught by Director, Kim Snyder, this training will give you an introduction to freedom ministry and how it is done safely, walking in our full authority under Christ. This training is required for those who would like to start a Freedom Center or be on the team.


Upcoming Freedom Training Opportunities:

To Be Announced
Freedom Center Network Inc. 16670 E. Bagley Road, Middleburg Heights, OH 44130 | p. 440-243-9001 | e. info@freedomcenternetwork.com